Article 1- It's time to build by Marc Andreessen. https://a16z.com/2020/04/18/its-time-to-build/
Explanation- In this article author is saying nobody in the world was ready or prepared for this pandemic COVID-19. Author has explained the reason why are people panicking reason being:
Because we don't have the things access which we need urgently.
We don't have corona virus test or testing materials.
We don't have Enough ventilators nor ICU's.
And we don't have enough surgical masks, eye shields, and medical gowns.
Real problem is not these but real problem is even though scientist find a vaccination for the disease is their enough manufacturing factories or can we produce vaccines at required level? EBOLA virus (2014-2016) it took 5 years of regulatory testing which cost many lives. Author has explained that government collects money from the citizen as well as firms but has never build a system to distribute that when people are in need.
Author then gave the example of education system that we have top education universities but is it worth as there are around 120 million 18 year old guys who needs education but we are just catering 4 million? We all know this thing but why are we not implementing not building the schools? Is it because of money? But it's hard to believe because governments have money for the war and for the bailouts for companies. Federal reserve just passed $2 trillion rescue package for corona virus.
After knowing that money is not the problem author describes the real problem which is desire. We can clearly see that we need to improve but we don't have desire to we want someone else to do that for us. After this author has explained that we all need to build and this shouldn't involve political parties. Author has explained in every sector we need development so we should start building.
Author concludes article by explaining that we all take everything for granted by giving example of ancestors. Ancestors has built road, train, factories etc but we took every thing for granted. Now it's our time to build and leave it for next generation.
"It should be people's objective not Governments".
Article-2 The making of real estate bubbles. https://finception.in/markets/real-estate/?utm_source=HomePage&utm_medium=ReadMore
Explanation- Author Firstly explained the current situation of real estate developers by using this image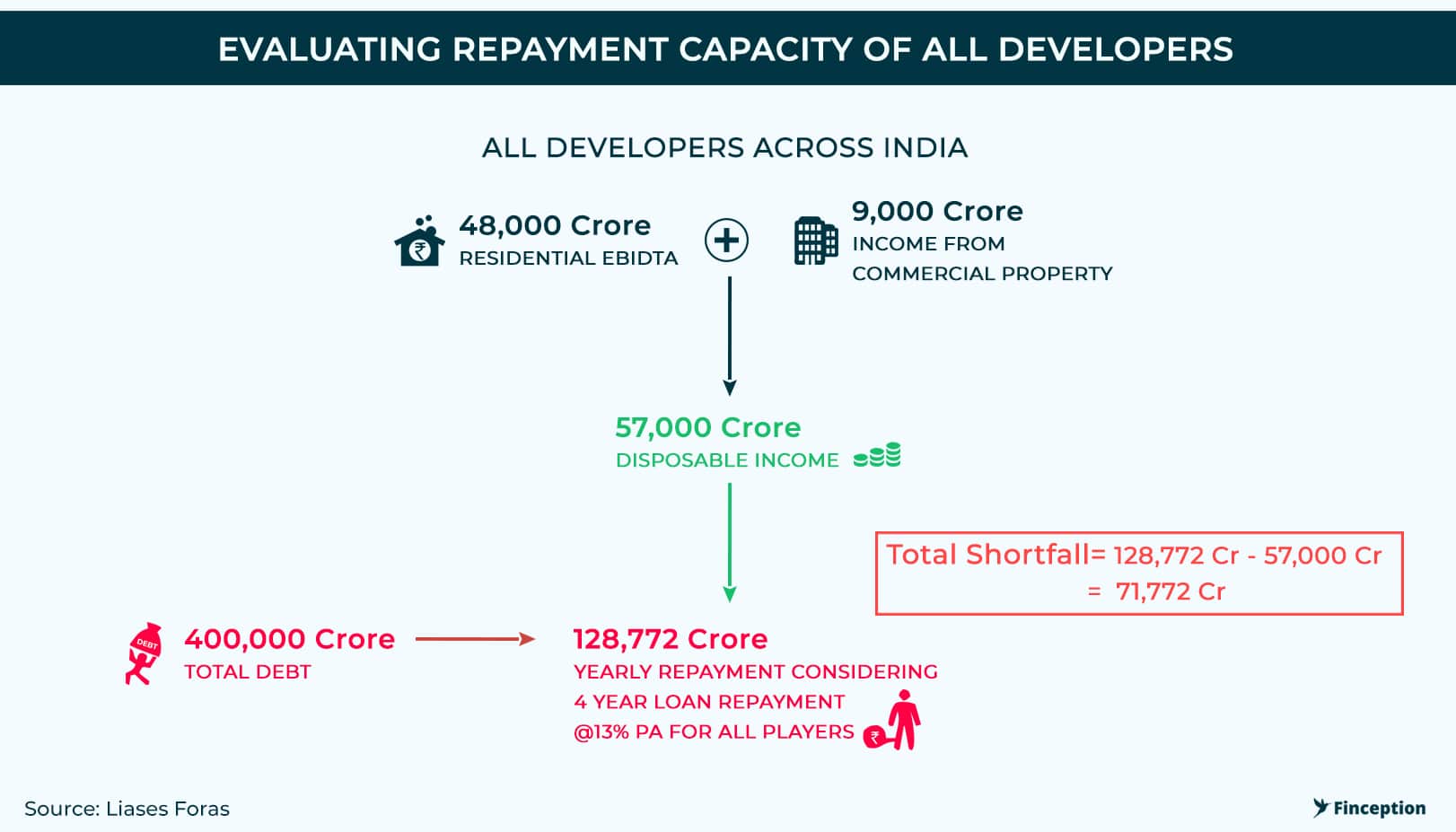 This is the image which shows the total shortfall that the developers are facing year on year. If this goes on for a period of time then developer might get defaulted.
Author then explained from what all these started? The author then explained that the seeds of these were planted between 2004-08 as there were many huge investments (own money + Borrowed money) done in infrastructure (steel, power, real estate etc). And because of these Global financial crisis (2008) took place.
Author then explained the reason for company to collapse:
Who overstretched their limits.
Borrowed huge amount of money thinking that demand will never stop.
Because of these reason Cost of capital went higher than their returns and they started defaulting.
How did they suffer?
Firms which have borrowed domestically suffered when RBI increased inflation to maintain inflation.
Firms who have borrowed money from abroad they suffered because of rupee depreciating. e.g loan was in dollar terms like suppose $10 and at that time exchange rate was 1$=40 Rs so the total loan is 10$* 40=400 but at the time of paying rupee depreciated and $1= 70 Rs so eventually they have to pay more and don't forget they are on a verge of bankruptcy as they took huge loss in investment.
After this author has explained How important is the real estate sector by this image.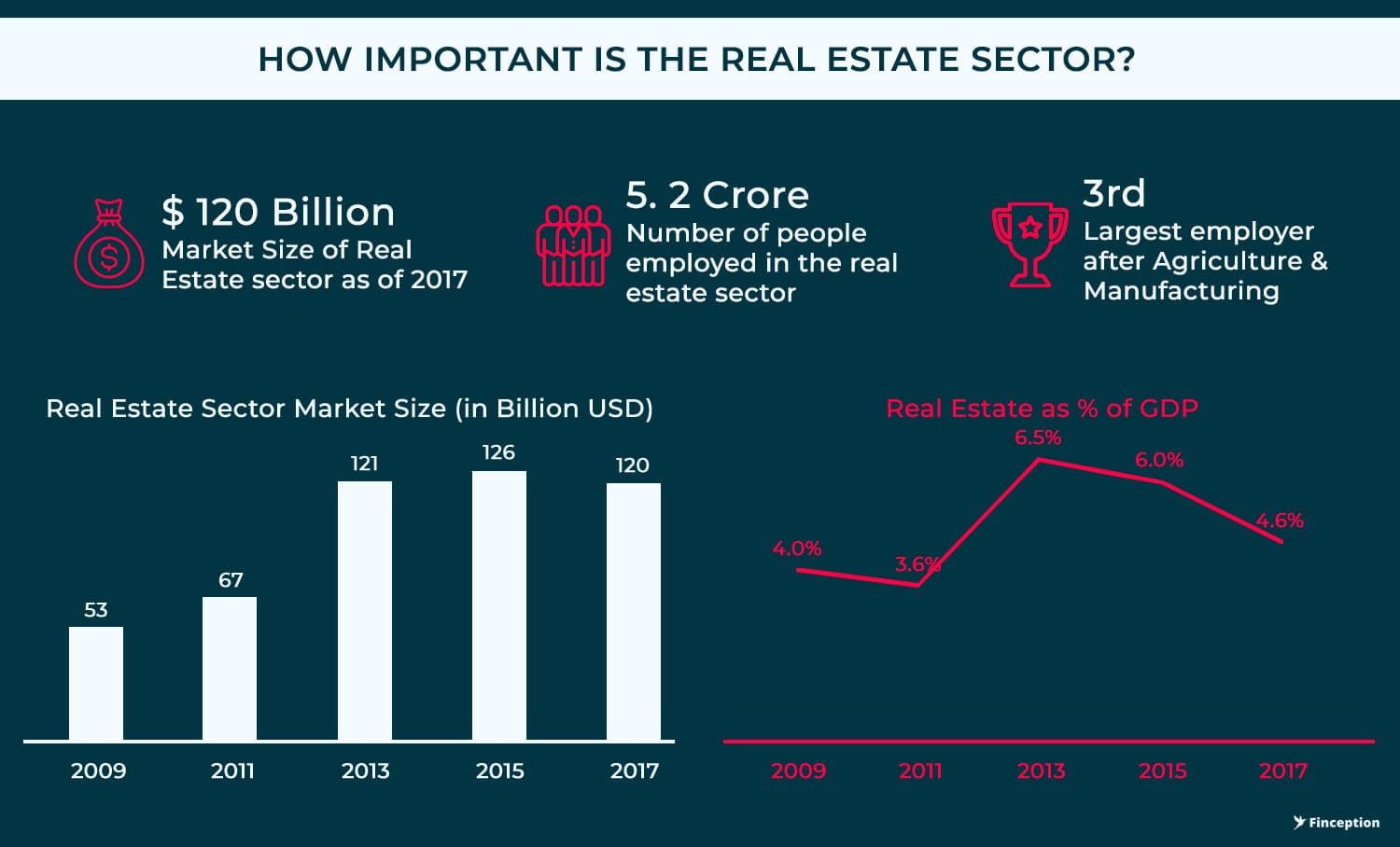 Author then has shared this image of NBFC and bank showing it's exposure to developer financing
Due to this value of the new projects as well as existing project started falling down. Author has explained this with an example of image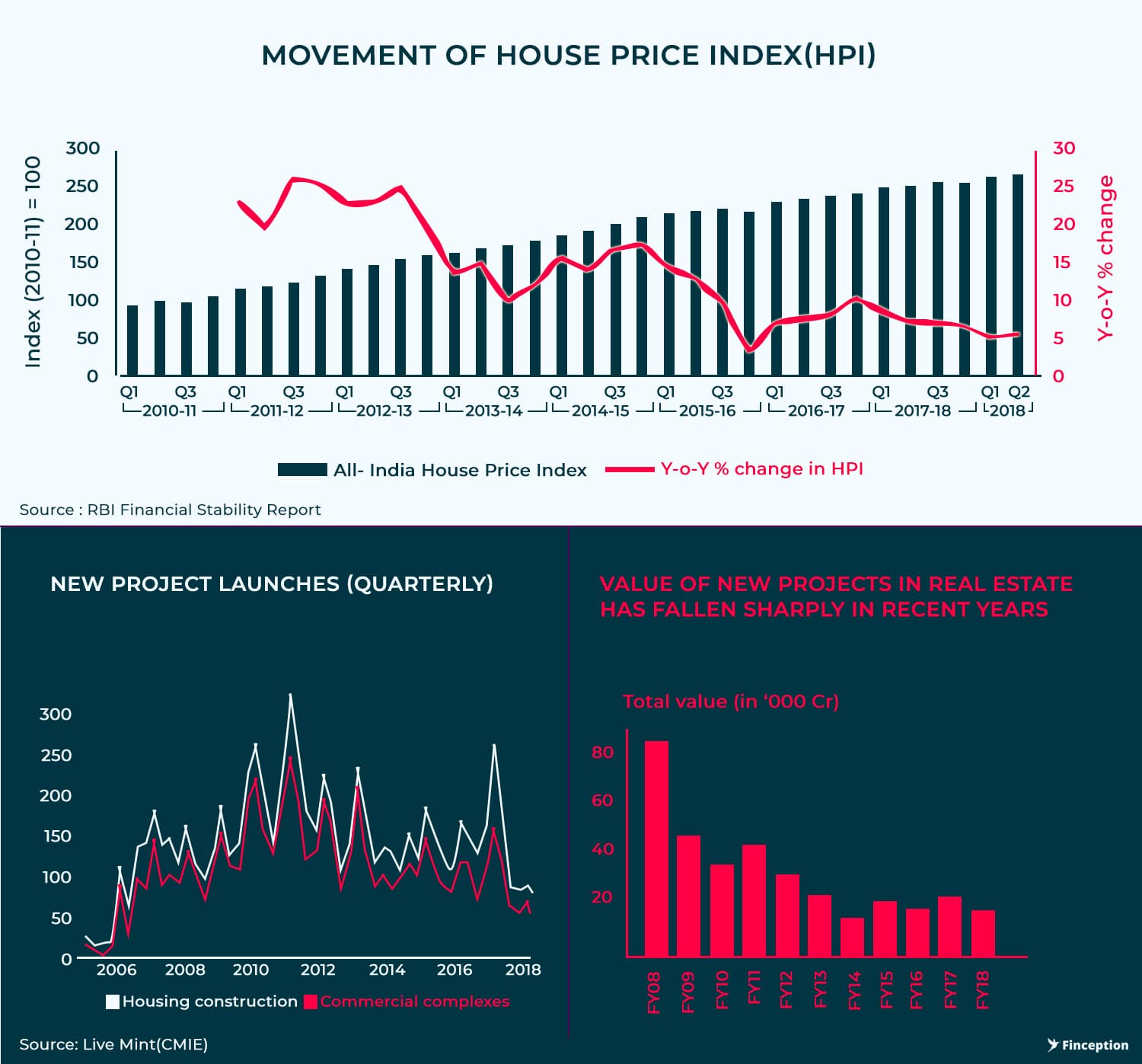 After this author has compared NPA ratio of a bank and NBFC with the help of this diagram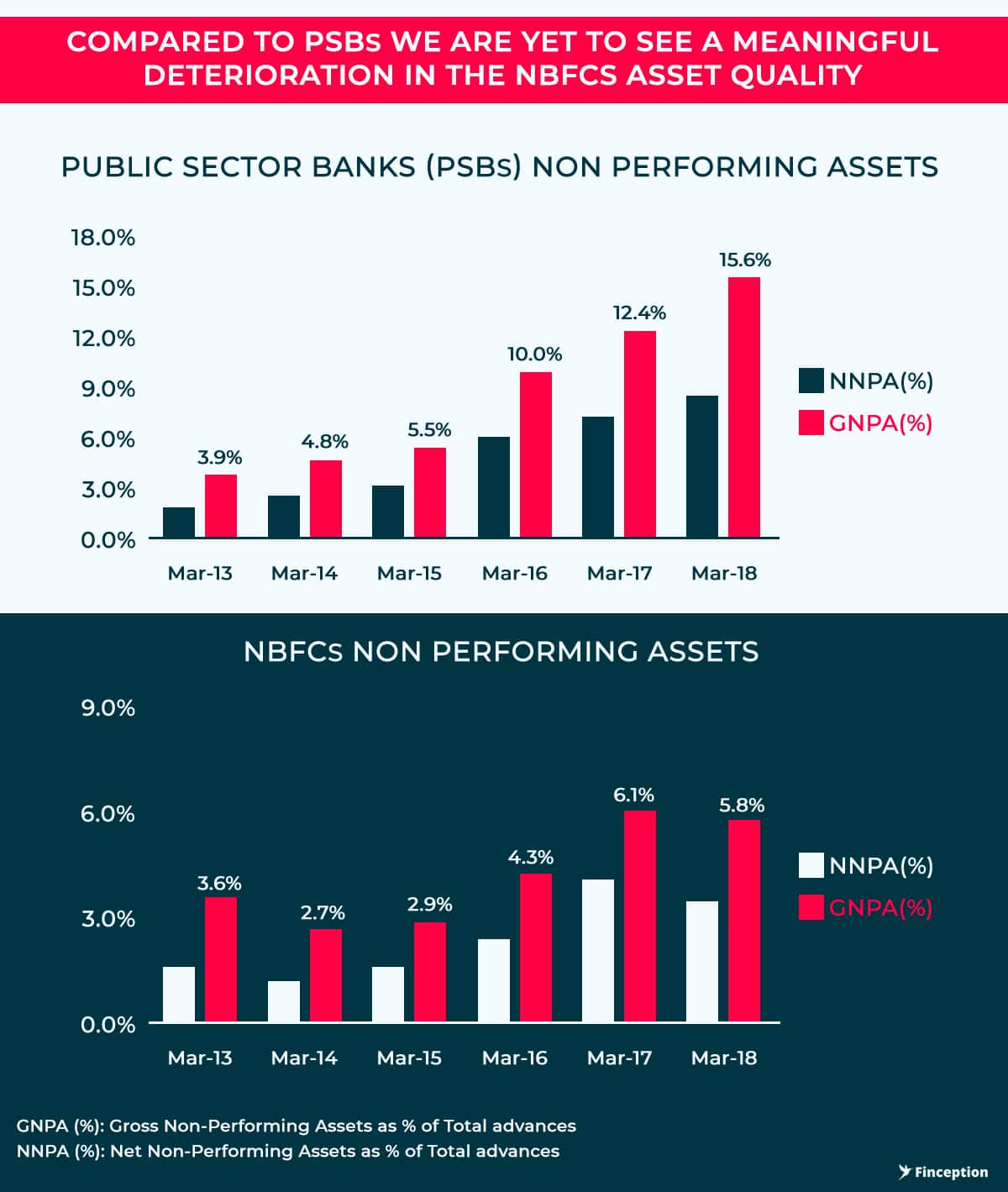 Article-3 Corporate governance issues at KRBL. https://candorinvesting.com/2020/04/30/krbl-governance/amp/?__twitter_impression=true
Explanation- In this article Author has tried to to explain why Enforcement directorate wrote to the BSE and blocked transaction of Mohnish pabrai .
ED has claimed that omar ali balsharaf was involved in VVIP chopper scam and he had purchased the KRBL stake using that crime money from the VVIP chopper scam. High court observed that Balasharaf is the distributor of KRBL products in saudi arabia and he bought his stake in 2003. Court observed how could balasharaf have acquired stake with crime money because VVIP chopper scam happened in 2005 (5 years later). By observing this data points the High Court is saying that the ED officer who issued a letter to BSE blocking the deal was simply lying.
After that author is explaining the former director of KRBL, Gautam Khaitan, was also arrested in the VVIP chopper scam. Gautam Khaitan was an independent director of KRBL from 2007 to 2013.
After Gautaam khaitan name was released management has given comments like
KRBL management claims that though Gautam Khaitan was an independent director of KRBL, the management was not aware of his other dealings and KRBL is no way associated with the alleged corruption in VVIP Chopper scam.
As soon as Gautam Khaitan's name appeared in the VVIP Chopper scam in Apr-13, he was made to resign from the KRBL board.
However, we should note that the ED has alleged the routing of money as explained in the below flowchart
After this author has tried to prove by giving an example of ITC:
Case against ITC in the 1990s
What was the allegation?
Rs 800 Cr evasion of excise duty between 1990 and 1995.
Violation of the Foreign Exchange Regulation Act (FERA). Money was illegally routed by the international division of ITC through Singapore-based subsidiaries.
Who all got arrested?
Two former Chairmen of ITC – then India's largest "professionally managed" public limited company – Chugh and Sapru were arrested and put in jail
Total number of ITC executives arrested was 15.
Even serving ITC Chairman – Y C Deveshwar was questioned several times by the Enforcement Directorate.
How did the case got resolved?
After 4 years of investigations, the ED finally decided to press formal charges in 2002.
In the meantime, the Foreign Exchange Regulation Act (FERA) was replaced by another law Foreign Exchange Management Act (FEMA) in 1999. The last date for filing formal charges under the now extant FERA was 31st May-2002.
Formal charges were also pressed against the then serving ITC Chairman – Y C Deveshwar by the Enforcement Directorate in its chargesheet.
What happened to the ITC stock?
In the last 25 years, the ITC stock has gone up 33 times
The point here is: KRBL will also be able to get out of this mess. Once the investigation is over, the investors will forget about the incident and move on.
The observations of ED suggest that KRBL was involved in routing money in the VVIP chopper scam. However, no charge sheet is filed against KRBL or any of its promoters.
Article 4- https://www.youtube.com/watch?v=USPVHkNB4_M
Explanation- where are we exactly? (Mr.ramesh damani asked). The reply Mr. manish chokhani gave was World has never seen such crisis. In the context of market Manish chokhani has told "It's normal when a market falls you get the first big fall. Then you bounce up and again fall until you find your feet in the fundamentals". After this you can start expecting to start a new cycle. They stated "this is too early to state that this is the bottom of the market or new bull market has started".
Mr. Manish chokhani addressed that our global GDP is around 80-90 trillion dollars but the Global debt is 3 times more than the GDP which is 250-260 trillion dollar. Mr. ramesh damani asked The interest rates in the world are at (around) 5000-years low, the oil is at 2-generations low and suddenly, China is not the friend of most of the nations. As per Manish Chokhani, these are the right times for India to grow Mr. Manish chokhani replied if managed properly India will see good time ahead.
Mr. Manish chokhani lastly mentioned the points which will help you to know which company will grow like:
All the market leaders with strong balance sheet and cash flow.
Global supply chain shifting to India like for pharmaceuticals and for specialty chemicals.
Mr. manish chokhani lastly ended by saying after this pandemic gets over companies who have good fundamentals and innovative ideas will generate wealth and will be called as winners.